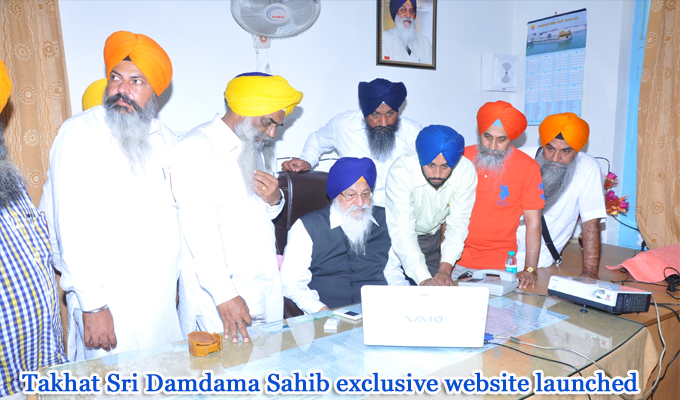 Takhat Sri Damdama Sahib exclusive website launched
Finally Takht Sri Damdama Sahib website, www.takhatsridamdamasahib.com has been launched. The awaited website was launched by SGPC chief Jathedar Avtar Singh Makkar at Gurudwara Damdama Sahib in the complex.
Shiromani Gurdwara Parbandhak Committee president Avtar Singh Makkar who was present on the occasion said the website had been launched, keeping in mind the global demands of Sikh community.
The website is available in both Punjabi and English languages.Apart from that, it carries picture of other Takhts namely Akal Takht sahib, Takht Patna Sahib Bihar, Takht Kesgarh Sahib Anandpur Sahib, Takht Damdama Sahib, Talwandi Sabo and Takht Hazur Sahib, Nanded.The picture gallery contains pictures and details of the current Jathedars of the Takhts and other eminent Sikh personalities.
One can also give their suggestions or forward complaints through the feedback form provided on the site.