Voice Broadcasting
Need to call a number of people to give a message? We have a solution.
Just record the voice message, upload the mobile/landline numbers to be called and click submit. Voice call with the pre-recorded message will be send to the entire list.
You can call lacs of your customers by just pressing a button from your online panel.
Voice Caller ID

You Can use your mobile number as caller ID. You Can Also get a unique and custmizable caller Id. Improve your presence and engagement rate.

Voice Campaign Summary and Reports

As Soon as the call is completed, we updare the report of each number. track the performance of your voice campaign in real time.

High Speed

10000 Concurrnet call at once time. It allow you to reach a large number of people just in second. Make your Campaign effective and genertae leads.

Press Key 1

Send a Personalized message and prompts people to Press #1 to Show their Interest. Receiver Call press 1 and Cal will automatically be disconnented.
Create a Free Account , Sales Team : +91-94645-36470 , +91-8000-000-264 , Email : info@gkwebdevelopers.com
How Interactive Voice Broadcasting Can Be Beneficial For You?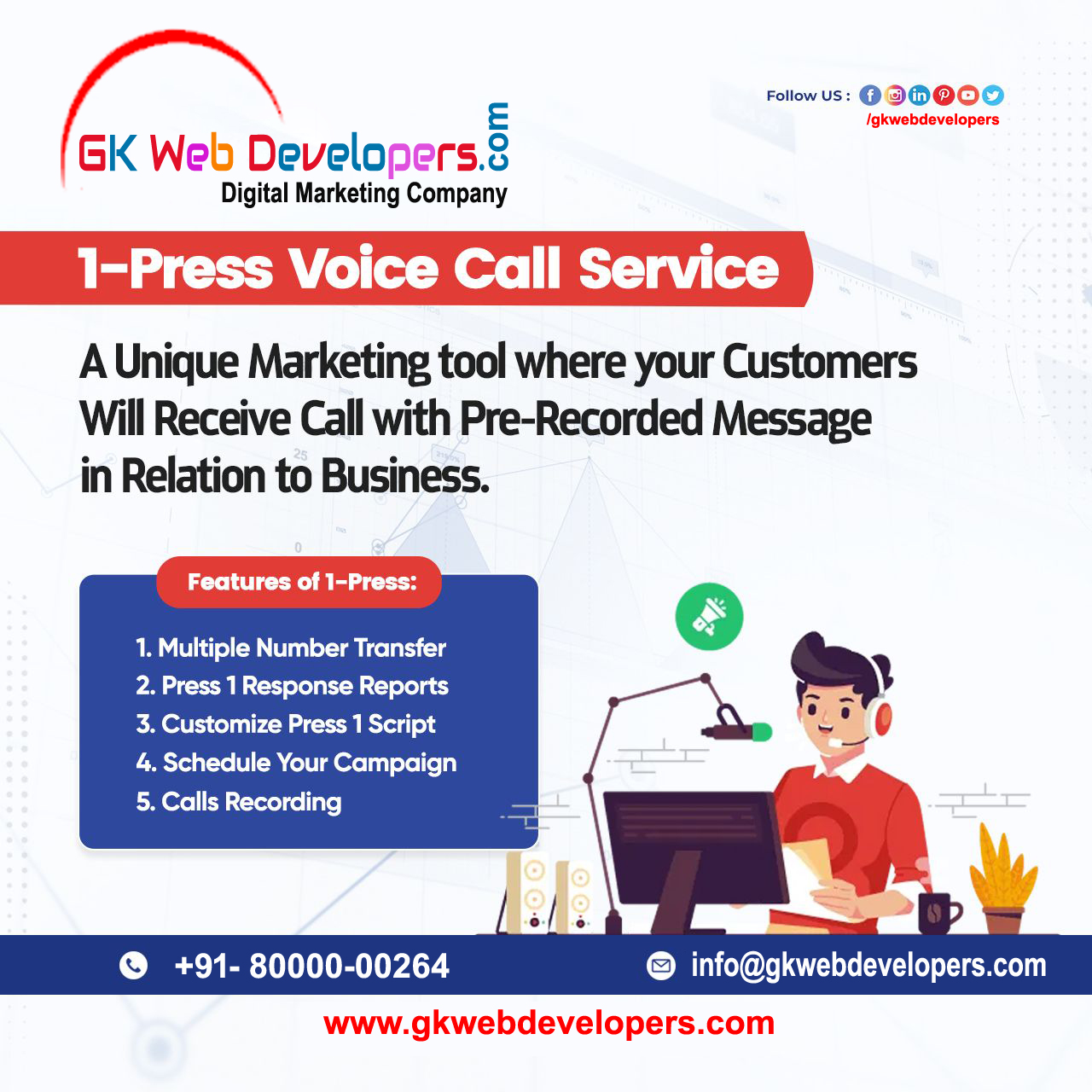 @ 2013 G.K Web Developers | All Rights ReservedTM
Scroll